2022 Lias
---
Fragments of mining - Lias
"Fragments of mining" is a collection of the fragments of quarrying, derived from the different potentials found in the three major sedimentary layers of the Swabian Jura; I.Lias, II.Dogger and III.Malm. For each layer a separate working part was developed.



The first part of the work, which is about the lowest rock layer of the Alb, the Black Jura, deals with the stone broken by nature and its reification through design practice. Various conspicuous features and phenomena are assembled collage-like through our furniture-typological perception into 6 objects made of different fragments and staged in an installation. The resulting objects relate to and elude the typology of furniture. They do not specify a concrete use, nor do they pretend to carry any use at all in the classical sense. As a quotation from museum suspensions of fossils, metal connectors were designed to join the fragments of the stones together. They refer to the period of origin of the different stones by means of embossed dates.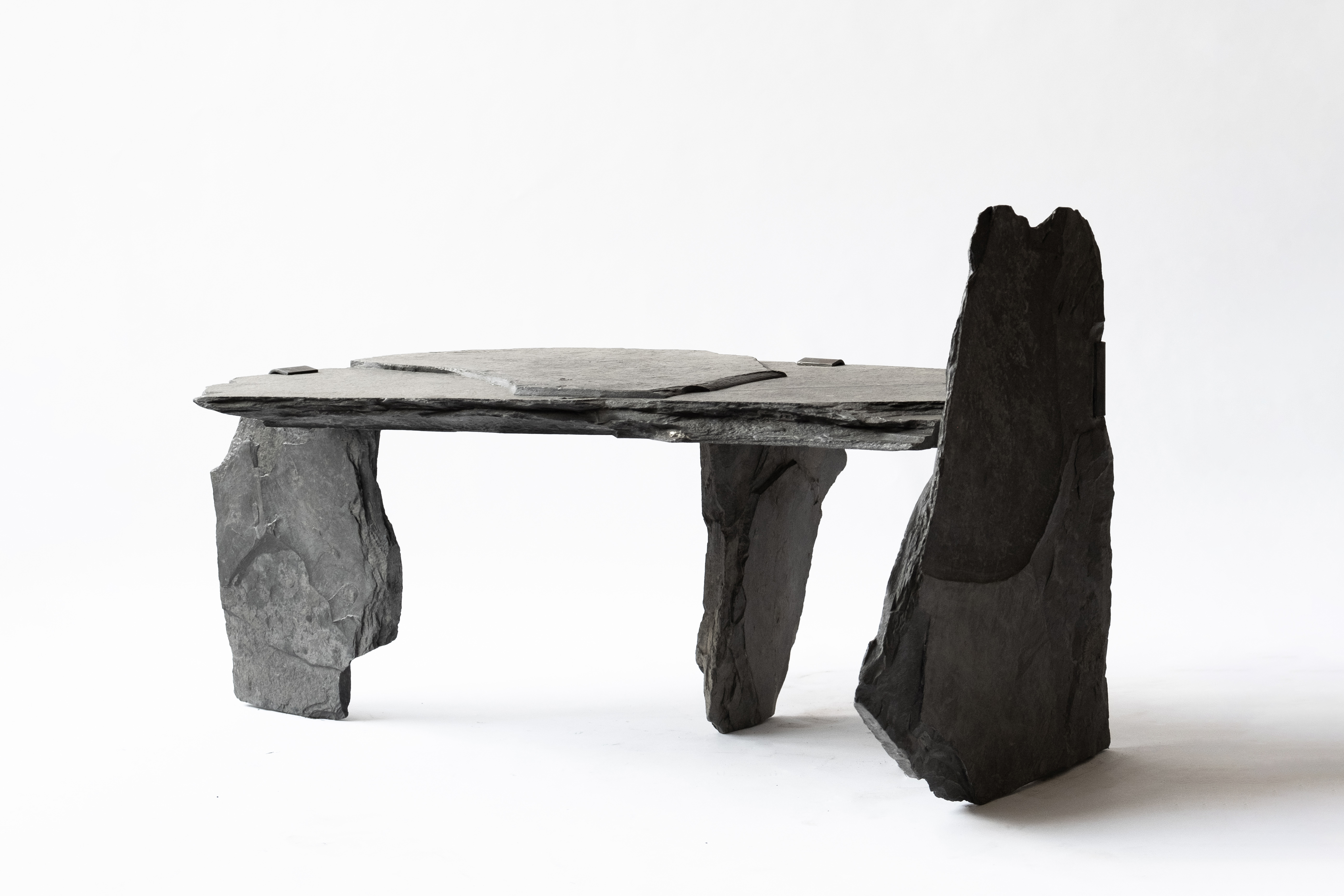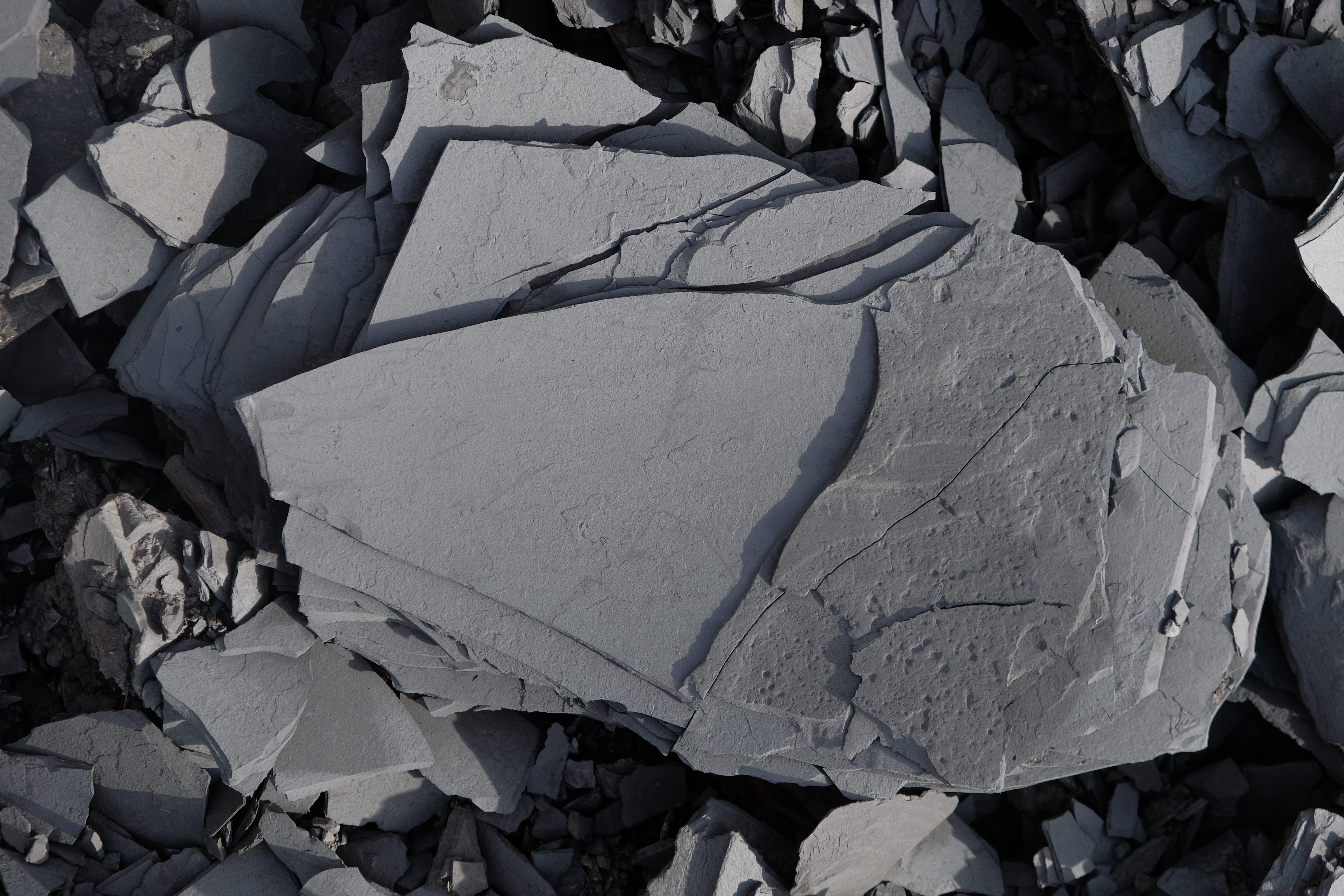 Dimensions
Object 01: 45cm x 23cm x 40cm.
Object 02: 45cm x 30cm x 70cm.
Object 03: 40cm x 35cm x 100cm.
Object 04: 45cm x 23cm x 40cm.
Object 05: 45cm x 23cm x 40cm.


Collaborator
Production: stone workshop at
Abk Stuttgart.
Research: Werkforum Dotternhausen, Museum Mühlhausen-Donau, Museum Waldstetten, Stadtmuseum Schelklingen.
Experts: Dr. Annette Schmid-Röhl - Geologist, Sabine Schädle.
Photo credits: Kübra Temiz︎︎︎, Lenn Gerlach & Kyra Heilig.
Material
Slate stone, burnished metal.