2022 Furniture
---
Traditional Heritage - Furniture

The work Traditional Heritage was created from observations of what remained of a time in our home environment, the Black Forest. The project consists of different consecutive works which can be perceived together as a collage of our observations and the interpretations that follow from them. The aim is to try to convey a holistic picture of the Black Forest from history to the present.


Designed as display furniture for an exhibition on the cultural heritage of the Black Forest, this collection is a reinterpretation of traditional wedging techniques from woodworking. CNC milled wooden parts such as the seat of the chair can be locked together with the legs without additional screws or glue needed. The furniture is made of silver fir. This type of tree has a long tradition in the Black Forest and, thanks to its great qualities, will also be resistant to climatic changes in the future. Carpenters in the Black Forest should once again be able to identify with the processing of their own wood and the underlying properties. Coniferous wood is soft, but that is precisely why it is particularly suitable for wedging.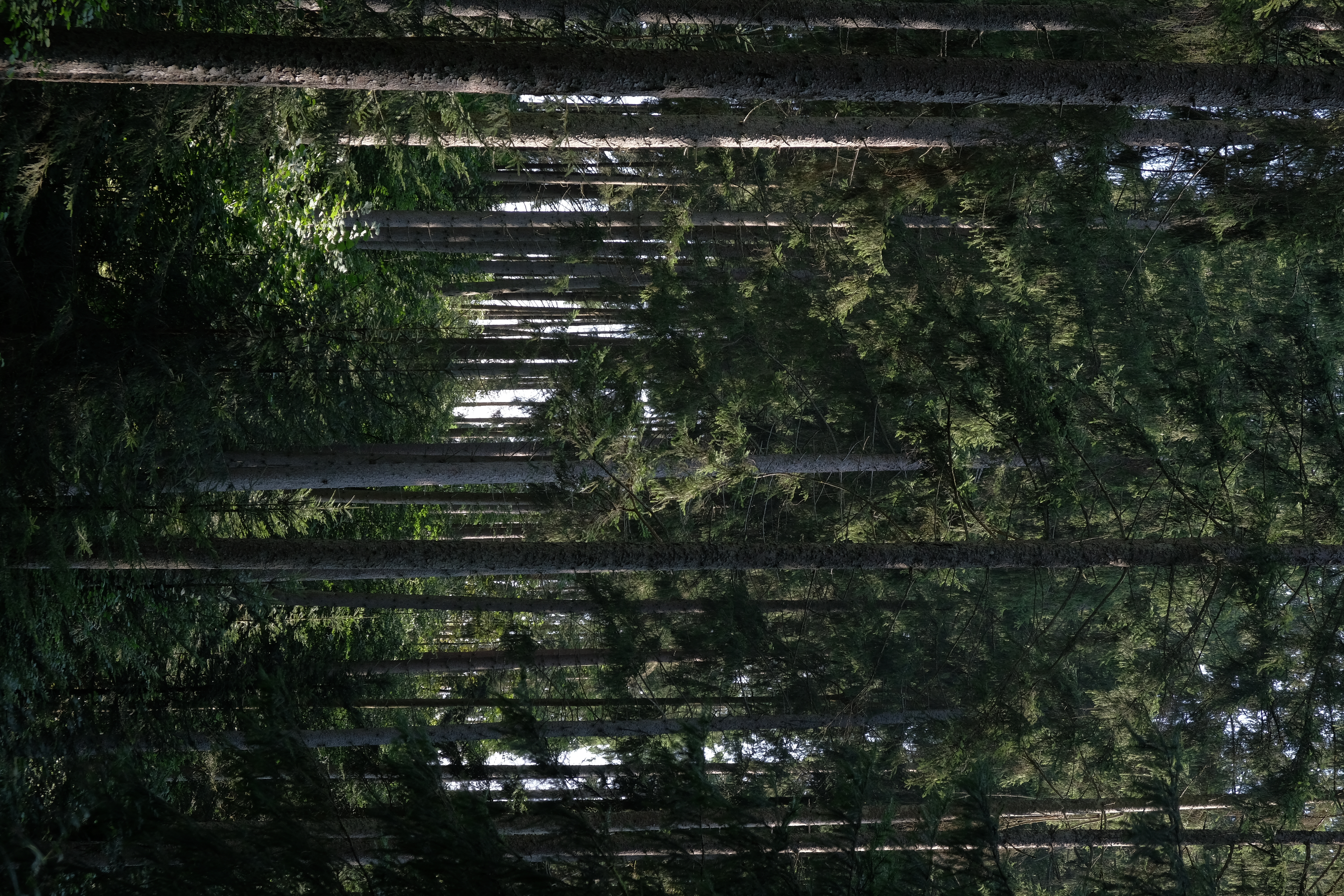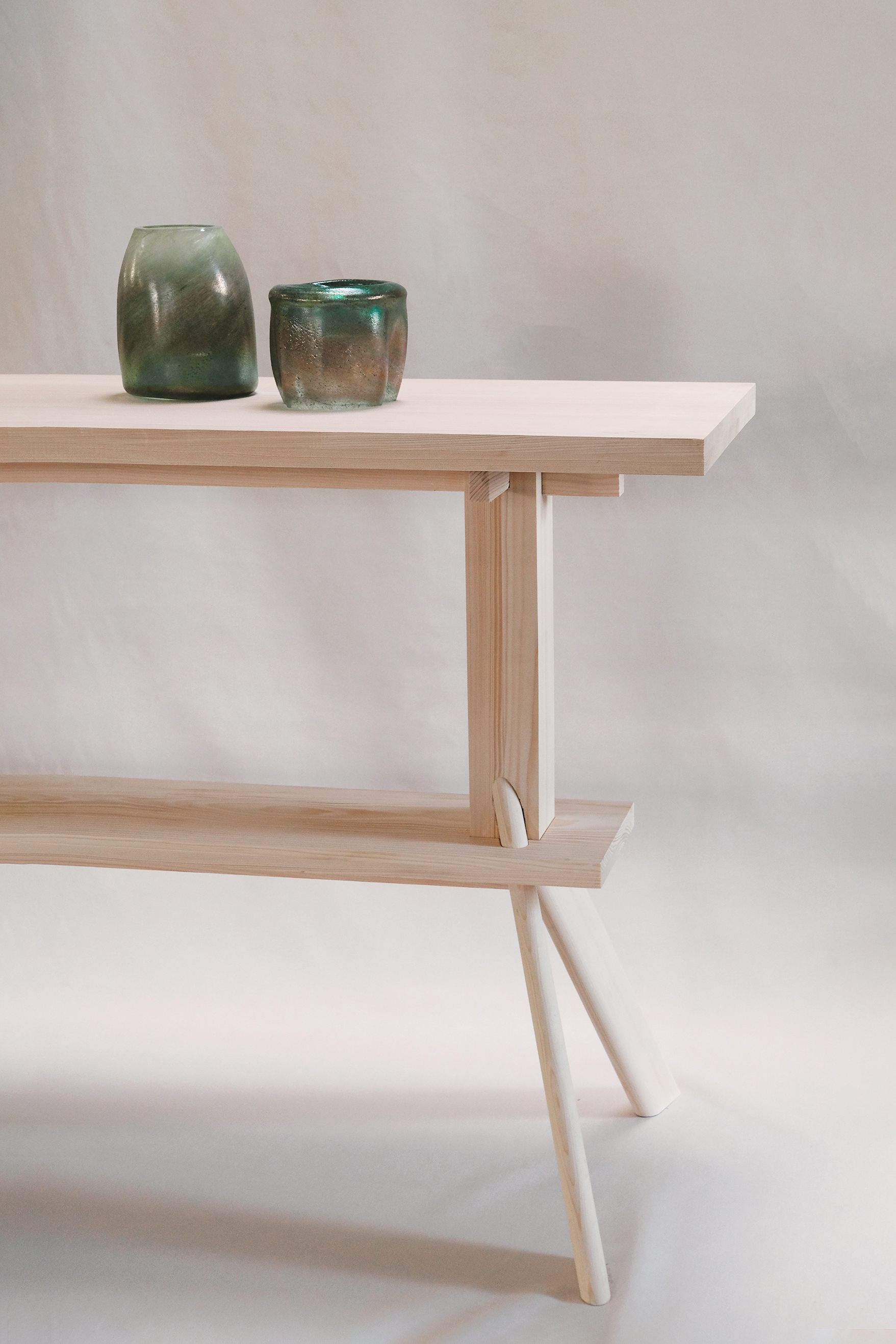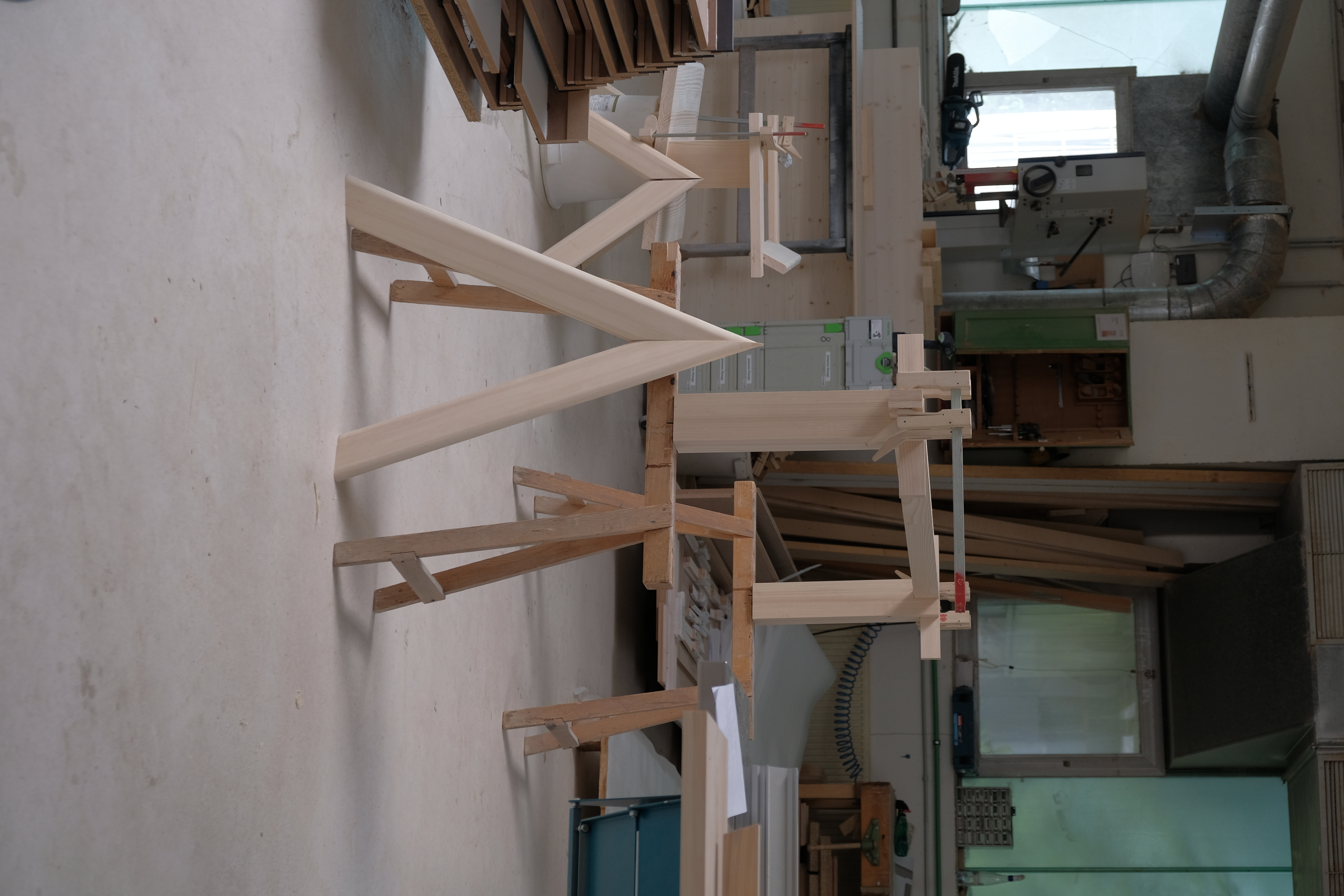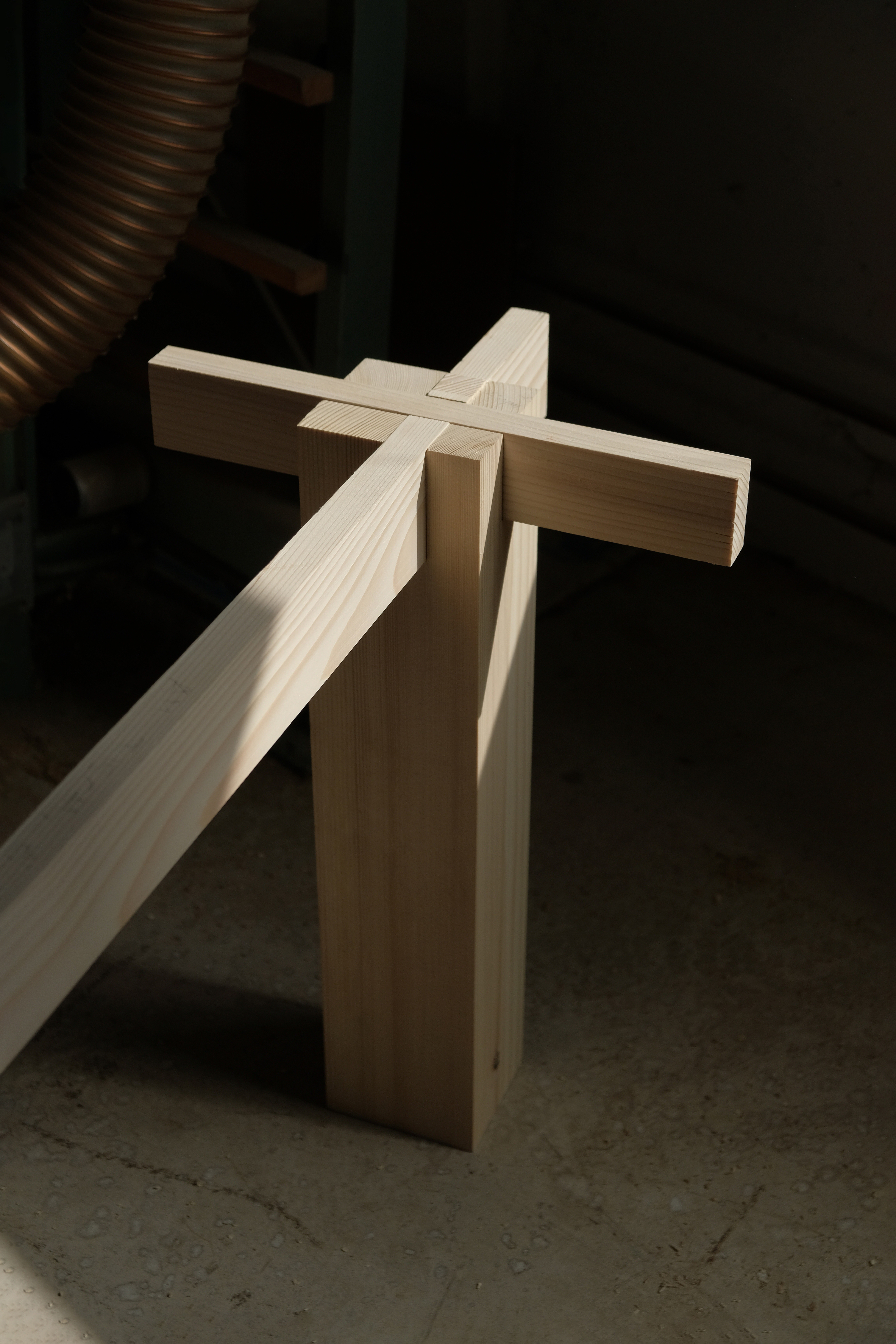 Dimensions
Lounge Chair: 75cm x 80cm x 70cm.
Highseat: 40cm x 25cm x 73cm.
Table: 220cm x 60cm x 105cm.
Collaborator
Material
Lounge Chair: silver fir.
Highseat: silver fir.
Table: silver fir.