2022 Glass
---
Traditional Heritage - Glass
The work Traditional Heritage was created from observations of what remained of a time in our home environment, the Black Forest. The project consists of different consecutive works which can be perceived as a collage of our observations and the interpretations that follow them. The aim was to convey a holistic picture of the Black Forest from history to the present.



This series of different glass objects represents a new interpretation of old glass vessels from the Black Forest between the 16th and 19th century in terms of their materiality and processing technology. They take reference from the Buhlbach glassworks in the northern Black Forest which is the birthplace of champagne bottles. The bottom of the bottle is heavily indented to ensure pressure distribution as the champagne ages. As a homage, the iconographic feature of the indented bottom of the bottle has been reproduced in various forms in an oversized manner, due to that the object can be used from both sides. The green color is based on the iron oxide contained in the soft red sandstone. It is a feature of many forest glasses and represents the creation through necessity. This stone is very common in the Black Forest, for centuries it has been ground and been used to produce glass. The red - copper colored spots in the objects are the result of incompletely melted particles of the soft red sandstone, which is due to the lower melting temperature of glass compared to the ones centuries ago.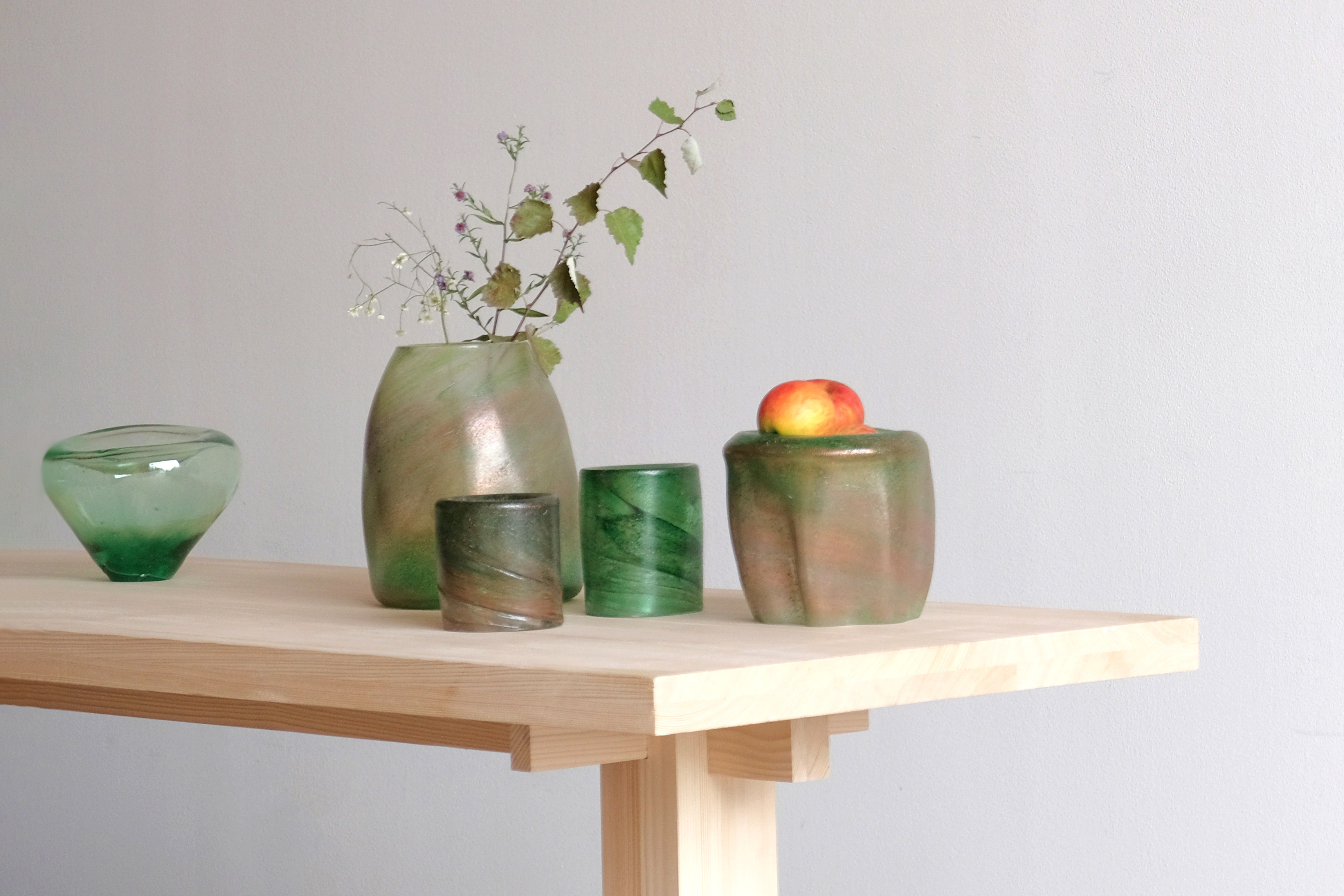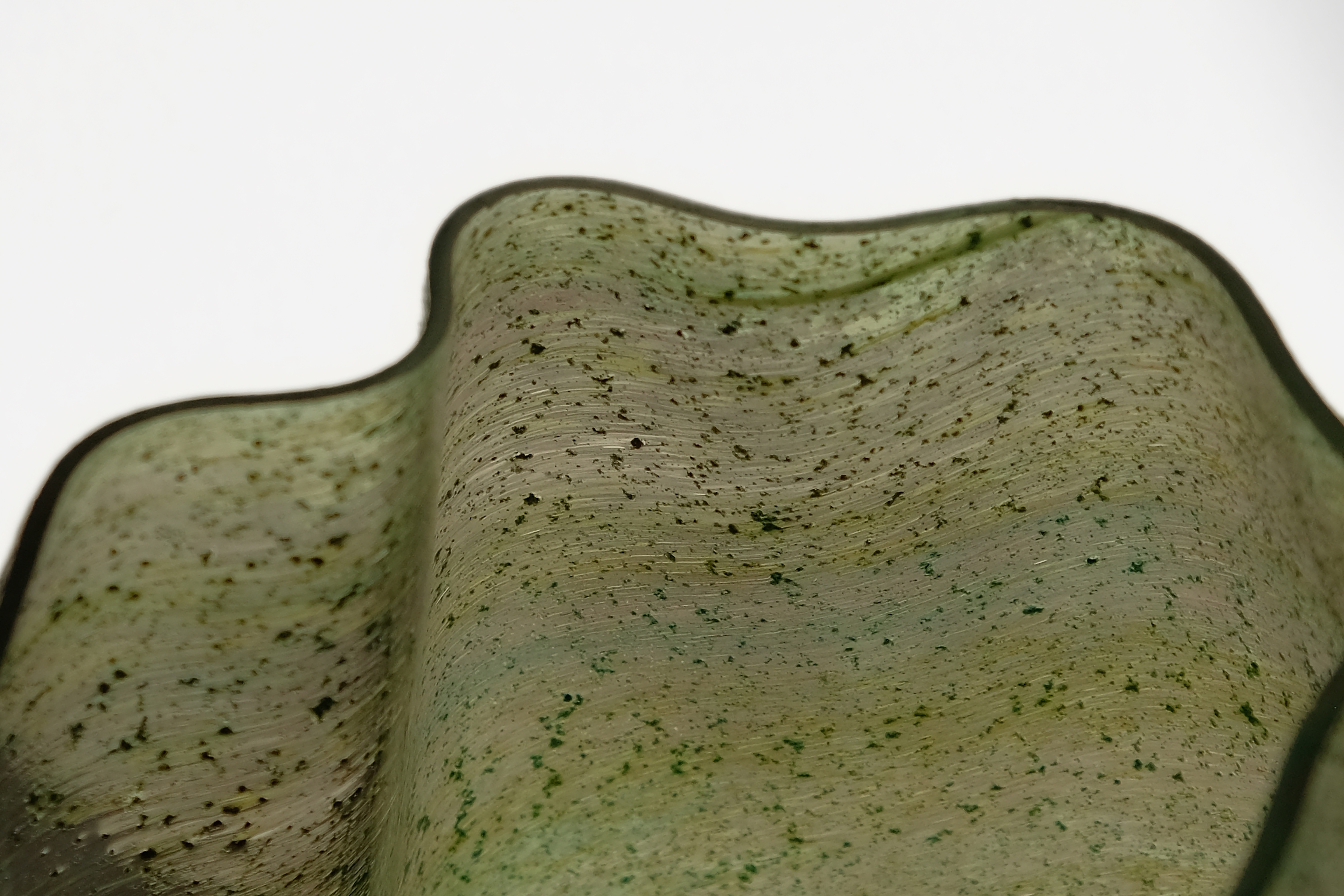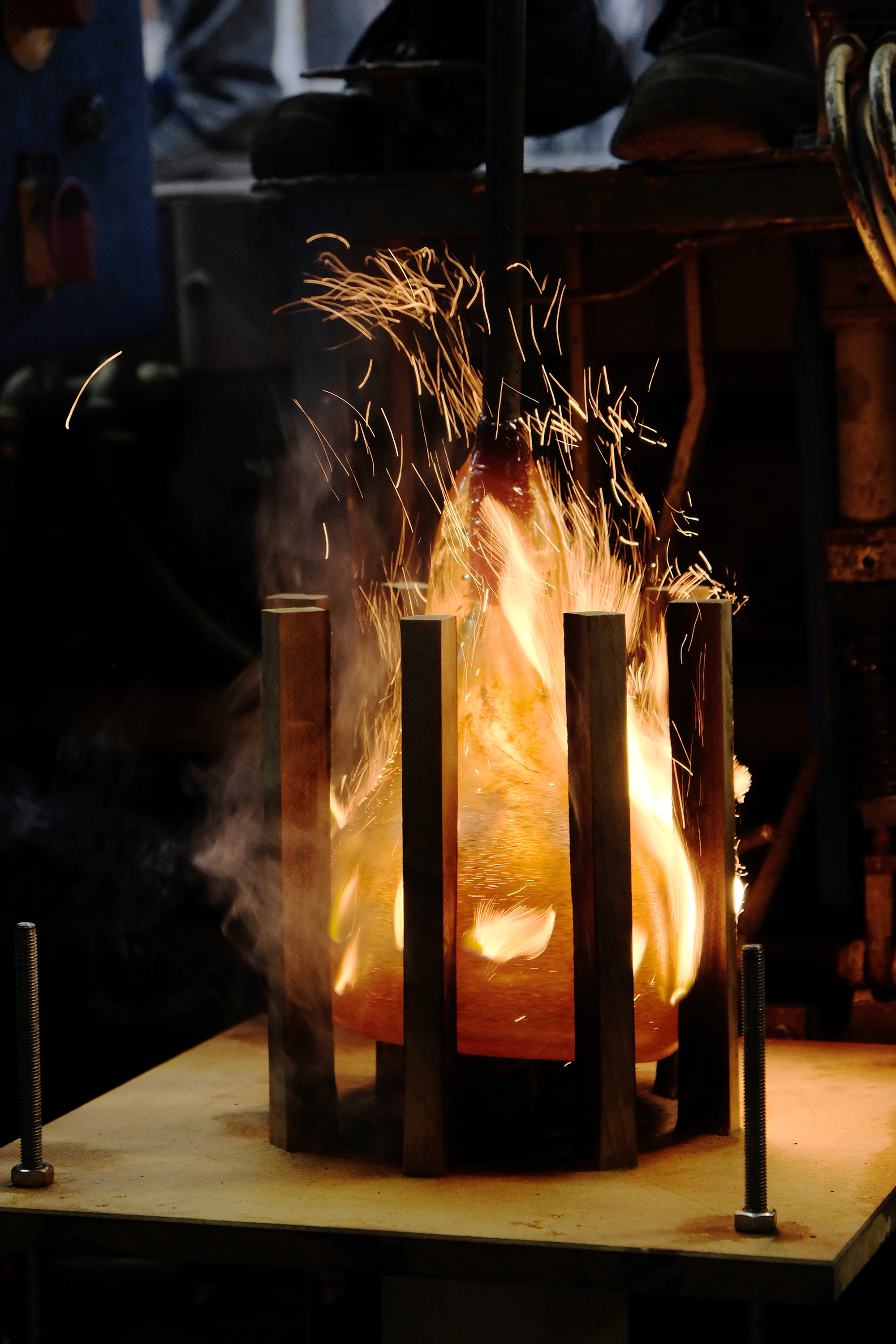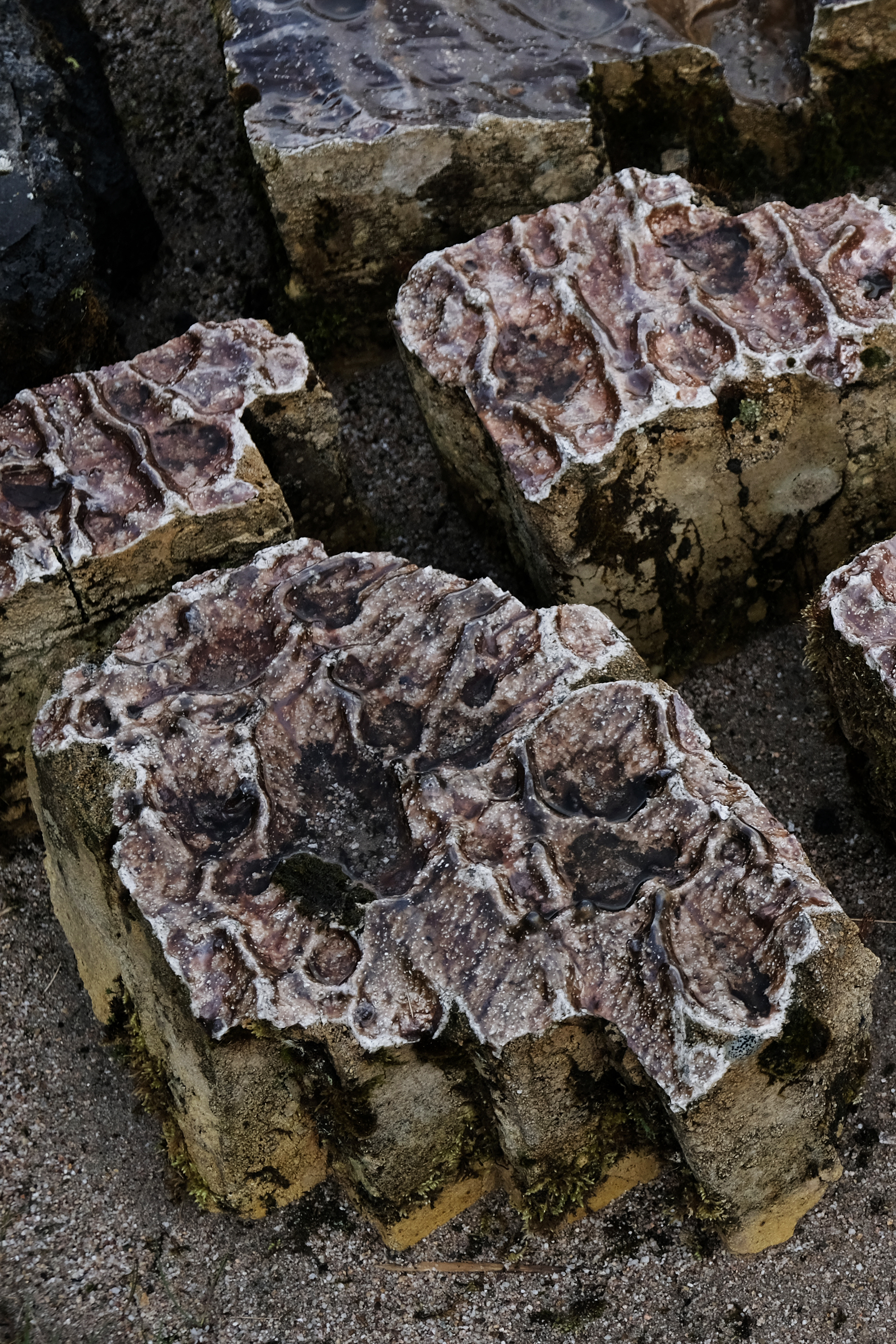 Dimensions
Glass collection 01: from 15cm x 10cm
to 14cm x 23cm.
Glass collection 02: from 9cm x
Material
Glass collection 01:
recycled glass, ironpowder.
Glass collection 02:
soft red sandstone, recycled glass.