2022 Dogger
---
Fragments of mining - Dogger
"Fragments of mining" is a collection of the fragments of quarrying, derived from the different potentials found in the three major sedimentary layers of the Swabian Jura; I.Lias, II.Dogger and III.Malm. For each layer a separate working part was developed.



The second part is about the middle rock layer of the Swabian Alb, the brown Jura. With tools, man opens up the material and knowledge autodidactically. Through the haptic, visual and olfactory experience, the connections of geology can be understood on a more profound level. In the course of the project, tools for stone quarrying such as work clothes and tools were designed. Raw materials from the Dogger and its periphery were used. Due to the geology, there are barren meadows around the Dogger layer, the soils are hardly suitable for agricultural cultivation, so sheep have always been grazed, which is how a flourishing textile industry developed in the region. The rocks of the Dogger are rich in ore from which steel can be made. These raw materials such as wool, juniper wood and iron were used to create working equipment consisting of a hammer, chisel, overtrousers, gloves and a printed wool cloth.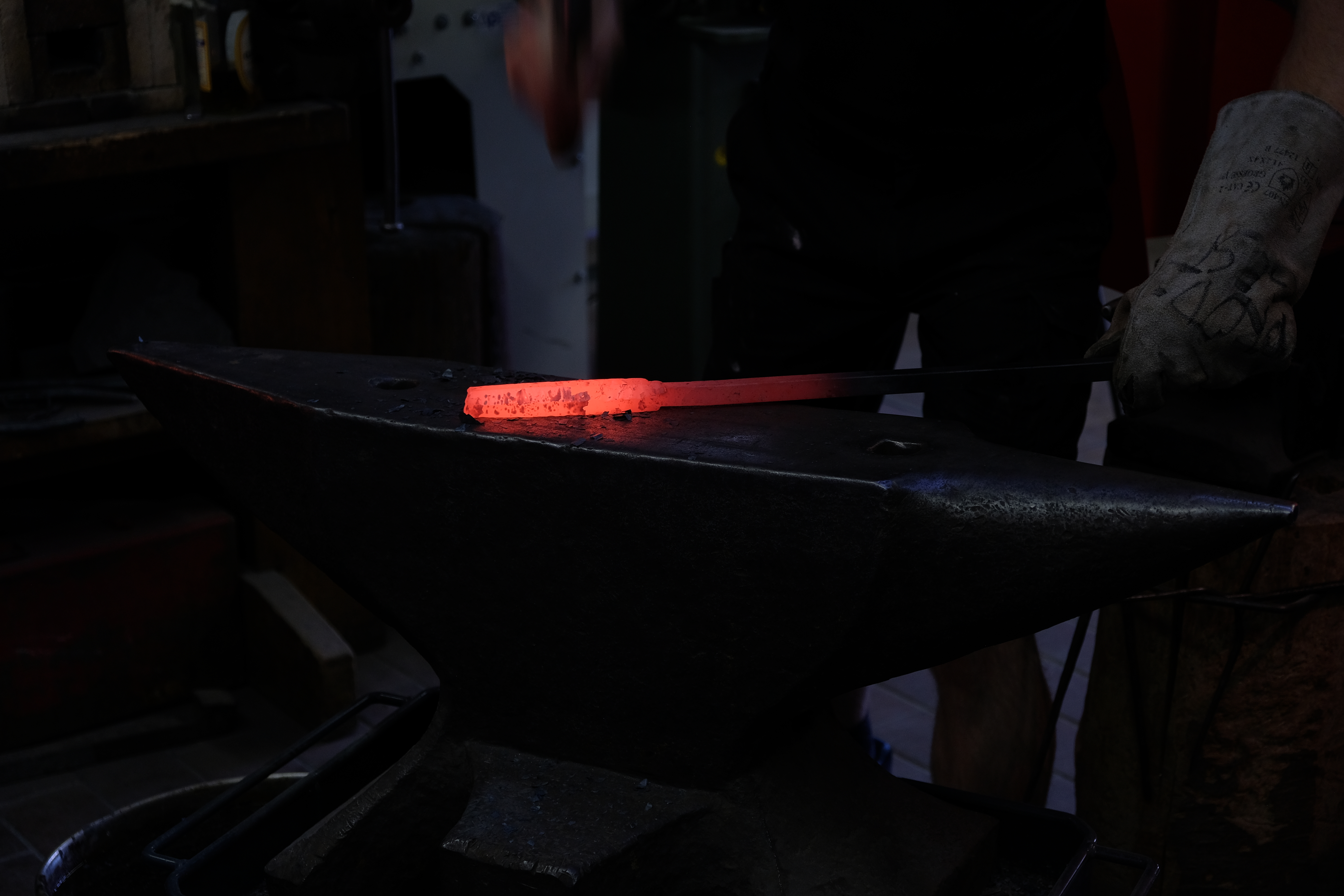 Dimensions
Overtrousers: unisex size.
Hammer: 5.5cm x 5.5cm x 23cm
Chisel: 5cm x 3cm x 18cm
Gloves: size M.
Printed wool cloth: 45cm x 45cm.

Collaborator
Material support: Gabriel︎︎︎, Mey︎︎︎.
Research: Werkforum Dotternhausen, Museum Mühlhausen-Donau, Museum Waldstetten, Stadtmuseum Schelklingen.
Photo credits: Kübra Temiz︎︎︎, Lenn Gerlach & Kyra Heilig.
Model: Kathrin Alischer.
Material
Sheep wool, juniper wood, iron, screen printing ink.